Shrimp creole with Dutch potatoes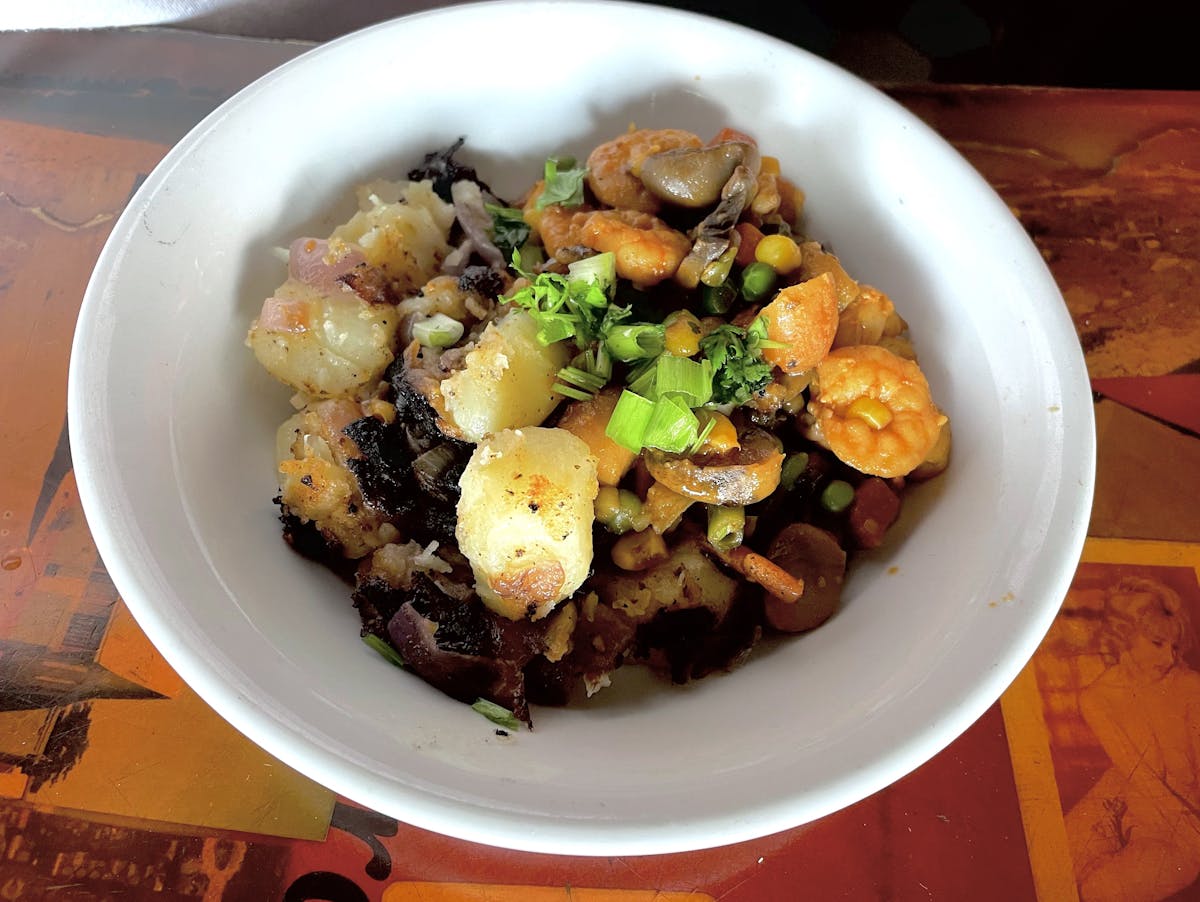 Serves 4


Shrimp creole:
1 medium onion
1 bell pepper, red is better
4 cloves of garlic
1 carrot
2 Madame Jeanette, minced
2 diced tomatoes
1/2 cup of white wine
Salt & pepper to taste
Dutch potatoes:
4 dutch potatoes medium-sized
2 onions, medium
Salt & pepper to taste
Preparation for shrimps:
You sautéed the shrimp and ingredients with a blend of olive oil and sunflower seed oil.
Until shrimp is translucent. For an extra dash add the diced tomatoes with white wine.
Preparation for potatoes:
Dice the 4 potatoes, and boil them for 7 minutes. Drain and panfry with butter and onions.