The grouper/red snapper empanada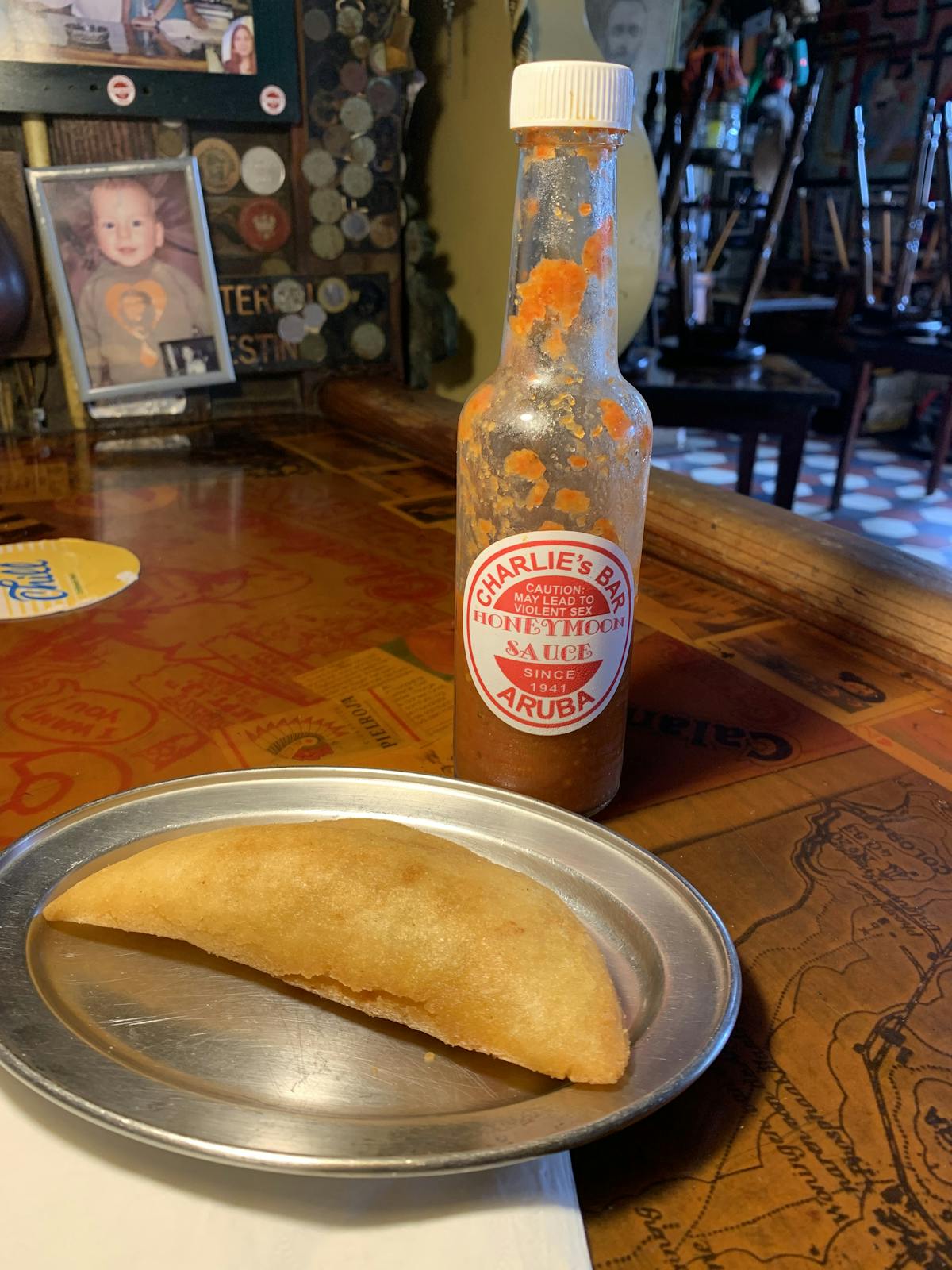 Ingredients:
Cornmeal
Grouper
Red snapper
Onions
Bell peppers
Tomatoes
Olives
Garlic
Cumin
Salt & Pepper
Prep:
Mix 3 cups of cornmeal with 1/2 a cup of water and a pinch of salt.
Knead to a malleable consistency.
With a cookie cutter or a bowl make a circle shape on a Saran wrap.
For the stuffing, you boil grouper and red snapper heads with garlic & salt, extract the bones and mix with the finely chopped vegetables. Sautée in olive oil, just to warm it up.
Now that you have the stuffing and the mold place stuffing in the center of the circle-shaped dough, fold over with the Saran wrap, and cut with the bowl to make a half-moon-shaped empanada.
Now you're ready to fry.